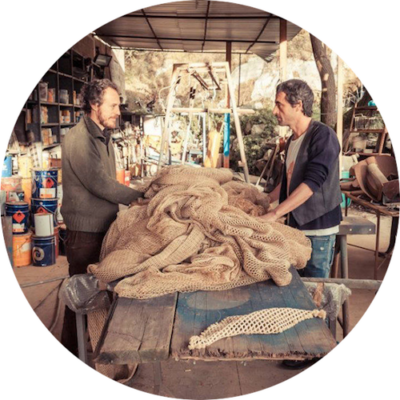 Verdura Shoes and Sandals are handcrafted in Tuscany, Italy, by master shoemaker Andrea Verdura.
All our shoes are eco friendly. The use of recycled and vegan materials, together with the eccentric, boundary-less design, make our shoes and sandals a unique walking experience. Each pair is a vibrant, pulsing creation, born from the unrivalled tradition of Tuscan shoemaking.
Our aim is to offer a wide range of quality footwear with all the crucial elements a great shoe needs to have: standards of beauty, comfort and durability – while prioritising environmental impact. It has taken years of research, the best natural and vegan materials, knowledge of manual skills, innovative designs to create Verdura Net Sandals.
We want everybody to feel what it means to walk "soul to soil" in a stylish, unique and affordable way. That's why Verdura Shoes and Sandals are for everyone and for every occasion. Verdura enterprise is meant to redefine the walking story of modern man – through beauty, comfort and love for environment.